Local Garden Centers
Welcome to Boulevard Nurseries our Garden Center in Rhode Island! We are a one-stop greenhouse and garden shop destination in the center of [Your City], RI. Our goal is to empower DIY gardeners and plant lovers with everything they need to transform their living spaces, from backyards and front porches to high-rise balconies and kitchen windowsills, and to provide the highest quality products and services to our customers at the right price that you will surely love so that you can enjoy a beautiful and thriving garden all year round.
We offer expertly curated plant nurseries, high-quality gardening supplies and materials, local pottery and garden art, and an ongoing schedule of hands-on workshops and inspiring demonstrations.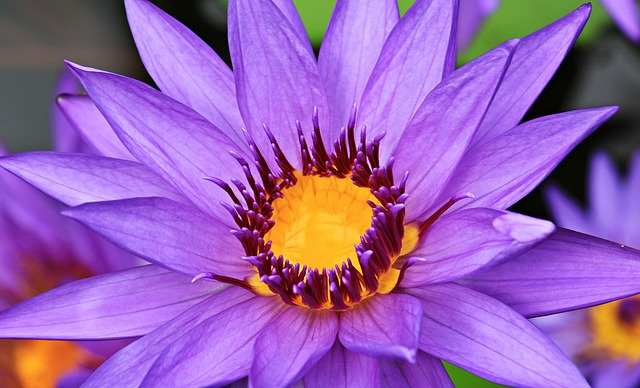 Our plants are hand-picked to thrive in our region and are grown locally in our greenhouses. We take into account your landscape's natural features to ensure a beautiful outcome with our carefully chosen selection. Our helpful staff can provide you with all the knowledge and advice you need to keep your garden growing, so come in and visit us today!
Landscaping Services
At [Business Name], we understand that landscape design is more than just planting trees and flowers. With generations of local knowledge and expertise from top design programs, our team of landscape designers, installation teams, and personal gardening staff will be glad to customize a plan that fits your site, needs of the season, and vision. We strive to enhance the beauty of your property year after year through professional design, installation, and ongoing maintenance. You can trust that we'll work with you one-on-one to bring your landscape vision to life.
Lawn maintenance – We can help you maintain a beautiful and healthy lawn by providing regular mowing, edging, and fertilizing. We also offer lawn aeration, overseeding, and weed control services.
Landscape design – Our experienced design team will work with you to create a plan that meets your needs and budget. We use the latest in 3D software to help you visualize the finished product.
Lighting Installation – Our lighting options can enhance the beauty of your property while also providing safety and security.
Garden Centers
If you're looking for a great place to find a variety of plants and gardening supplies, then you should check out our Garden Center! Our Garden Center offers a wide selection of plants, shrubs, trees, flowers, and more. We also offer a variety of gardening supplies and accessories to help you get the most out of your gardening experience.
Our Garden Center carries a full line of organic, non-GMO, and heirloom seeds, herbs, and plants. We have a great stock of shrubs and trees that are perfect for any garden design. Whether you're looking for a flowering bush, a shade tree, or an evergreen, we have the perfect selection for you.
We also offer a variety of soil, mulch, and compost to help you get your garden started. We have a knowledgeable staff that can help you find the right soil for your plants and soil amendments to help you achieve the best results.
Our Garden Center also has a wide selection of garden tools and accessories. From shovels and spades to pruners and shears, we have the perfect tools for any gardener. We also carry a variety of decorative pieces to help you spruce up your garden. From birdhouses and wind chimes to garden statues and outdoor furniture, we have the perfect pieces to make your outdoor space look and feel like home.
Plant for Pollinators
Creating a pollinator garden is a simple yet effective way to bring beauty, life, and vibrancy to your outdoor space while also making a positive contribution to the environment. Not only will you be supporting pollinators, but a healthy pollinator population can also result in increased food production and a more diverse ecosystem.
Bushes and Shrubs Planting
Bushes and shrubs can satisfy all kinds of aesthetic desires, from feathery evergreens to leaves that shift hues according to the season, from fragrant blossoms to colorful berries enjoyed by birds, and from sculptural and elegant to sprawling and informal. Investing in these incredibly adaptable plants can bring you a lifetime of rewards, from visual interest to all-year enjoyment.
Locally-Grown Plants
We have a variety of annuals, perennials, and houseplants that are specifically chosen for this region and grown in our greenhouses. Need something specific? We can let you know if it does well here or recommend a more hardy option.
House Plants
Bring a bit more energy into your interior with our houseplants! Look at our selection of low-light, air-purifying, pet-friendly, and other hardy houseplant varieties that you can give as gifts to your loved ones.