Portsmouth Nurseries
Spring is here again and you want to make your space looks its best. You can create amazing and unique looks with the best plants and shrubs. But landscaping your lawn, company or business can seem like a huge task if you do not know where to get the best items.
As horticulture experts with many years of experience, we provide you with the best shrubs, trees, soil, manure, and everything else. We at Boulevard nurseries can help you get the best look for your space. There are different types of landscaping designs and we can bring your imagination to reality.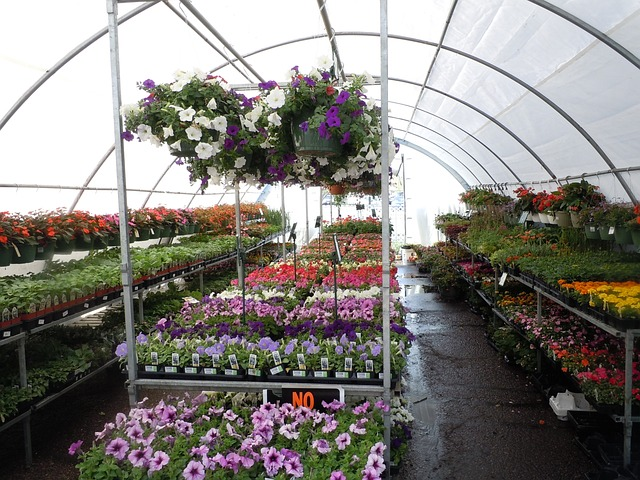 If you are in Portsmouth and the surrounding areas, we are at your service. We have one of the best plant nurseries in Rhode Island. We serve all the local areas in Portsmouth.
Our Products And Services
We have a wide range of products and services. Aside from making your space look beautiful, we supply you with quality fruits and vegetable plants. Here are our products and services:
Landscaping
Landscaping is a serious project that has to go well.  You need the right tree and shrub suited for the kind of space you want to have them in.  Whether you are landscaping your business, lawn, or yard, we have the most suitable ready-to-plant tree for you.
Our landscaping company is competent in creating different types of looks. We have a wide range of selection of mulch, screened loam, compost, and crushed stone to meet your landscape needs.
Flowers
Flowers are precious whether they are sitting in your garden or they are gifted to your loved ones.  We offer the best flowers you can find in Portsmouth. Our flowers are rich, healthy,  colorful, and grown under the best conditions. We have a wide range of flowers in every season. In Springs we have large annuals and perennials waiting for your pickup. In fall, we have mums, and in winter we have poinsettias, among many others.
Why Boulevard Nurseries Is The Best Garden Center In Rhode Island
Although there are many garden centers in Main rd and other parts of Portsmouth, we stand out for many reasons.  We love gardening and have been in business for many years. We are experienced and have the best nursery. We are the best to work with because:
We Offer Quality Service
We are experts in landscaping and always offer quality service to our customers. We offer everything you need for your space, including mulch, screened loam, compost, and crushed stones.  Our services stand out and we make your space look unique and elegant.
We Customize Your Orders
We have many years of horticultural expertise. We grow most of our products so it is easy to order your preference. We can customize your tree, perennials, and seasonal flowering plants to your needs. Wherever you want the tree to be, we can make sure it sits well and looks unique.
We Offer Variety
We offer a wide range of shrub and tree selections. Our trees are ready to plant. You can order different types of floral arrangements, vegetables, and trees from us. We have them in big and small sizes.
Whether you want to decorate your business,  company, or yard, we have something for you. We have annuals and perennials in our greenhouses.
We Help You Maintain Your Plant's
After setting up your lawn to look attractive with trees and shrubs, you have to maintain the plants. This might seem like hard work to do but we can simplify it for you.
We have bagged topsoil, mulch, manure, and fertilizer to keep your plants healthy and attractive.
We Have Good Reputation
Our customers like the quality of our products, our timely installation, and our quality service overall.   We believe in repeat patronage and focus on building lasting relationships with our customers by offering the best products and services.
Finally
Boulevard nurseries of one of the best landscaping services in Portsmouth. If you want quality and unique trees for your yard or business, you can come to our services. We have one of the best garden centers in Portsmouth. Whether you are located at East Main Road or any other area of RI, we can reach you.
Frequently Asked Question
Is Landscaping Expensive?
Landscaping is a big project but you do not have to close the bank to make it happen. Our landscaping company provides affordable products and services. Our charges are fair and our services are top-notch. You can contact us to have a quotation on any kind of landscaping service you need.
Is It Better To Buy Plants From A Nursery?
Buying plants from a nursery is a smart decision because you can get fresh produce. Plants in the nurseries are often grown in healthy conditions. It is easier to have your order customized when you are buying from a nursery. At Boulevard Nursery, our plants are healthy and we deliver any kind of plants you need.
Where Can I Get Good Quality  Landscaping?
Boulevard Nurseries is your best bet for quality landscaping. Our services are highly rated by our customers.